October 17th, 2017
– The proliferation of the marketplace for solar inverters keeps forcing engineers to do more with less. Among other things, that means switching more current and higher voltages on increasingly smaller footprint dimensions. As a leader in the development of
relays for solar inverter applications
, Zettler Group continues to step up to the challenge, now adding the
AZSR165
and the
AZSR190
series to its AC solar relay line-up.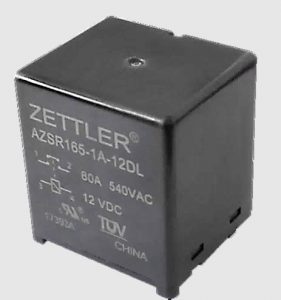 With a footprint of only 38mm x 33mm, the
AZSR165
and
AZSR190
bring high capacity switching into a compact PCB package.
The
AZSR165
has a maximum UL switch rating of 80A@540VAC and a TUV rating of 80A@690VAC. It features a 3.0mm contact gap, a 4,000 Vrms dielectric strength, and a minimum holding power of only 350mW.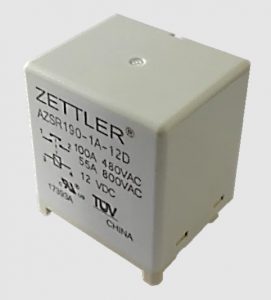 The
AZSR190
has a maximum UL and TUV switch rating of 100A@480VAC. It can also be used in higher voltage applications with an ability to switch 55A at up to 800VAC.
The
AZSR190
has a contact gap of 3.6mm and a dielectric strength of 5,000 Vrms. Both relays' regulatory ratings are at 85 C operating ambient temperature.
In addition to solar inverters, the
AZSR165
and
AZSR190
are also suited for electric vehicle charging equipment as well as for applications in industrial lighting.
Innovation in component design is how Zettler is leading the field for the applications of tomorrow.
About American Zettler
American Zettler, Inc., a Zettler Group company, produces over fifty different types of relays to meet the many requirements of commercial and industrial applications. Because of their high reliability, American Zettler relays are used in a wide range of demanding applications including telecommunication and security systems, solar inverters and electric vehicle charging equipment, home appliances, lighting and energy management controls, HVAC/R, industrial controls and many other types of electric and electronic equipment.
www.azettler.com