Relay Applications in Public and Commercial Lightning
Application Spotlight July 2017
American Zettler's "workhorse" relay
AZ576
provides solutions for switching ballast loads in street lighting project.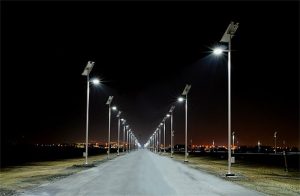 The lighting applications market continues to grow and diversify. The increased use of electronic ballasts requires relays to switch ever increasing inrush current and at higher voltages. In addition, designers are looking to build one circuit which meets the needs of many different countries' system voltages.
A manufacturer of consumer and commercial lighting systems required a relay for a North American roadway lighting project. The relay needed to switch electronic ballast loads at 347VAC and 480VAC for use throughout the continent. The
AZ576
was up to the challenge! Nominally rated for 20A@277VAC resistive (30K cycles, 85 C), the
AZ576
successfully passed both standard and electronic ballast load testing to switch 3.7A@347VAC and 2.7A@480VAC (10K cycles, 105 C).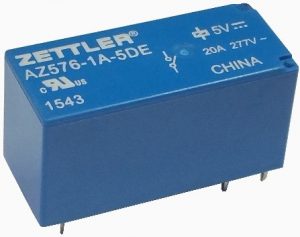 Beyond its suitability as a relay for the lighting industry, the
AZ576
also carries ratings for: general use, pilot duty, Tungsten, HP, standard ballast, and TV. Housed in a small, industry-standard package and footprint, the
AZ576
is a "workhorse" ideally suited for the needs of many applications and markets.
About American Zettler
American Zettler, Inc., a Zettler Group company, produces over fifty different types of relays to meet the many requirements of commercial and industrial applications. Because of their high reliability, American Zettler relays are used in a wide range of demanding applications including telecommunication and security systems, solar inverters and electric vehicle charging equipment, home appliances, lighting and energy management controls, HVAC/R, industrial controls and many other types of electric and electronic equipment. www.azettler.com