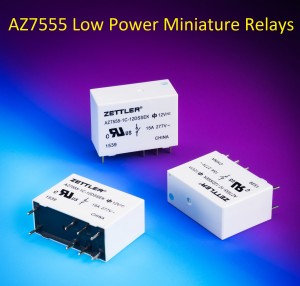 For more information contact:
Patrick Millett
National Sales Manager
American Zettler, Inc.
75 Columbia
Aliso Viejo, CA 92656
T: 949-831-5000
F: 949-831-8642
Sales@azettler.com
About American Zettler, Inc.
American Zettler, Inc
., a Zettler Group company, produces over fifty different types of relays to meet the many requirements of commercial and industrial applications. Because of their high reliability,
American Zettler relays
are used in a wide range of demanding applications including telecommunication and security systems, solar inverters and electric vehicle charging equipment, home appliances, lighting and energy management controls, HVAC/R, industrial controls and many other types of electric and electronic equipment. Additionally, American Zettler works closely with a computerized distribution network with stocking facilities in virtually every major industrial area in the world.