Press Release
For Immediate Release
10/11/2013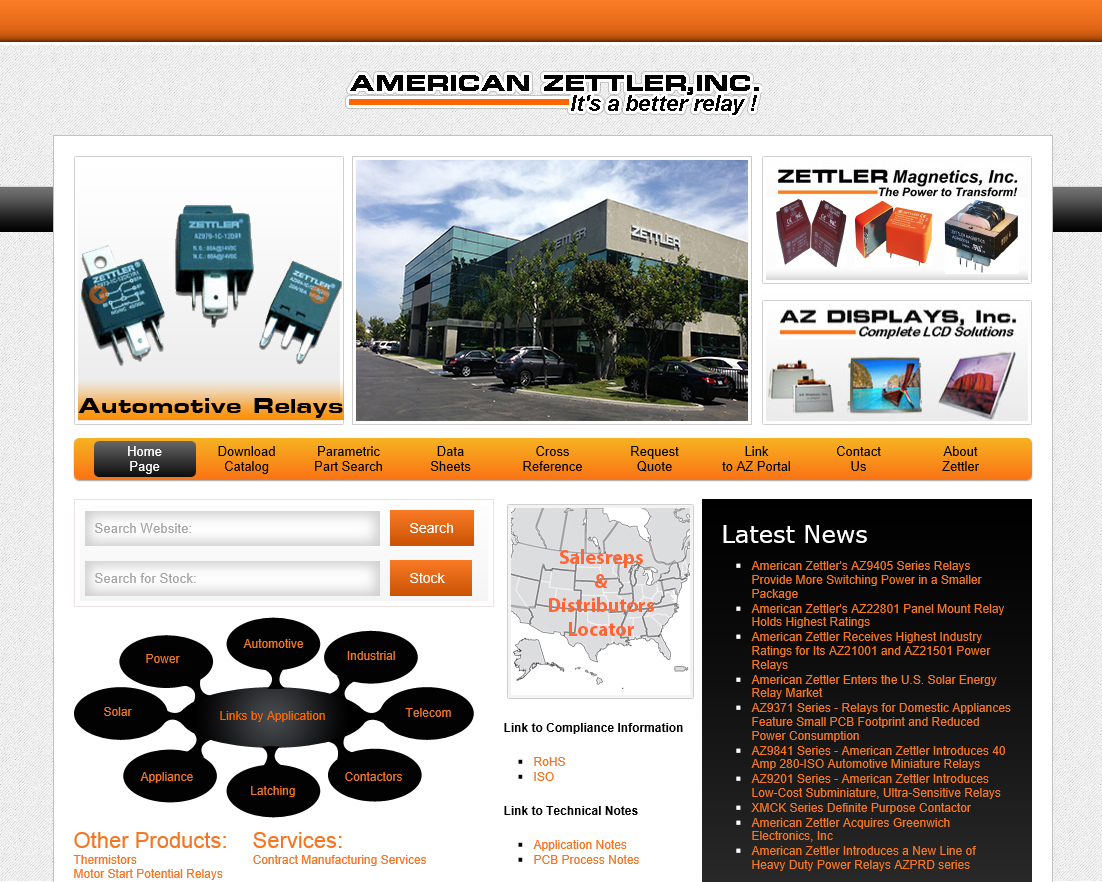 Aliso Viejo, CA â€" October 10, 2013 - American Zettler revealed its completely redesigned website today. The site was updated to be more user-friendly and search engine optimized. American Zettler's website has always been a great resource for its customers. The recent changes build on that model, and they expand visibility on the web. Information is displayed in a fresh, clean way for ease of use.
In addition to more efficient ways of presenting information to customers, the website provides easy links to today's common supply chain needs, such as: RoHS; REACH; and Conflict Minerals Declarations. Moreover, parametric searches for relays have been expanded, and products have been grouped by application for easier reference.
The website is viewable at www.zettler.com, and more content will be added continually. For more information, contact your local American Zettler representative or contact us directly at sales@zettler.com.
About American Zettler, Inc.
Headquartered in Aliso Viejo, Calif., American Zettler, Inc. produces over fifty different types of relays to meet the many requirements of commercial and industrial applications. Because of their high reliability, American Zettler relays are used in a wide range of demanding applications including telecommunications systems, computer peripheral and office automation equipment, home appliances, security systems, test and measurement devices, industrial controls and many other types of electric and electronic equipment. Additionally, American Zettler works closely with a computerized distribution network with stocking facilities in virtually every major industrial area in the world.