Press Release
For Immediate Release
6/11/2009
American Zettler Introduces a New Line of Heavy Duty Power Relays
AZPRD series

Dave West
Director of Sales
American Zettler, Inc.
75 Columbia
Aliso Viejo, CA 92656
Tel:(949) 831-5000
Fax:(949) 831-8642
Web Site: http://www.azettler.com
E-Mail: sales@azettler.com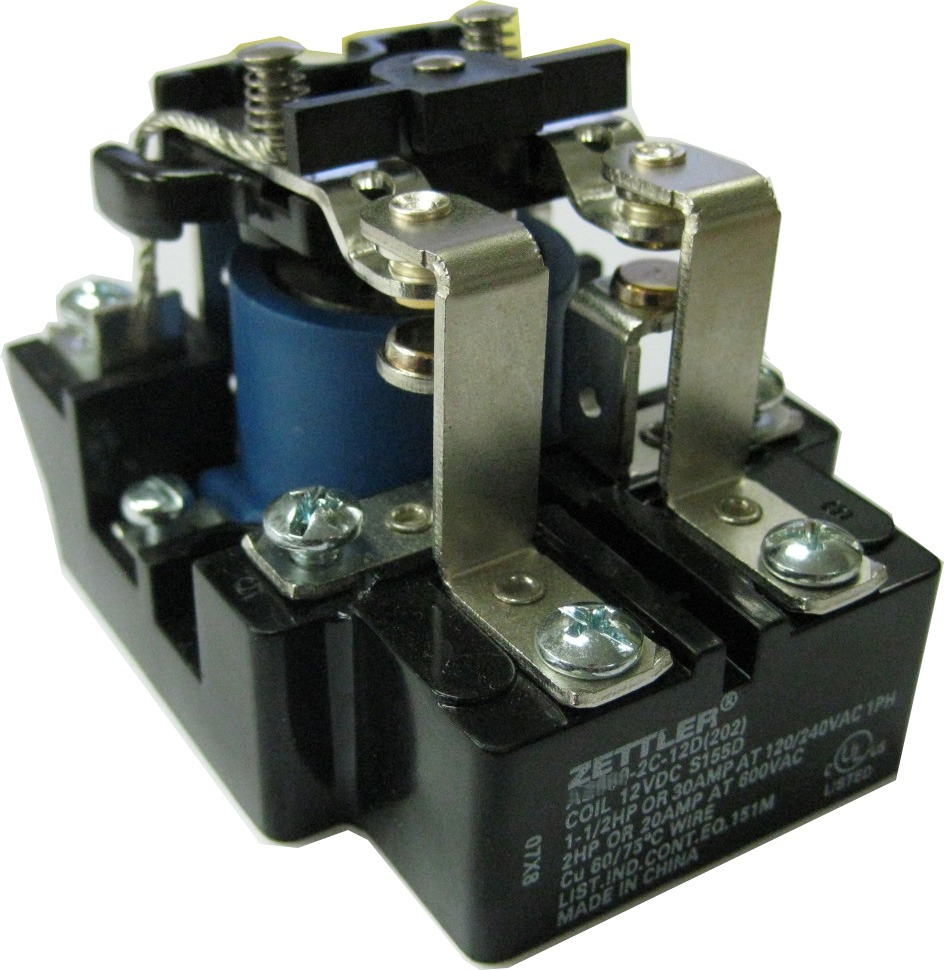 Aliso Viejo, California, June 11, 2009 â€" American Zettler, Inc. announced today the introduction of a new line of heavy duty, high voltage power relays. The AZPRD Series relays are of the highest quality, built like contactors but priced affordably like a relay.
"The new AZPRD Series relays are the perfect fit when a contactor is too much and a PCB relay is not enough," said Dave West, director of Sales. "These relays are a cost-effective solution for everyone's high power switching needs."
All relays in the AZPRD Series come standard with both AC and DC coils with molded Class F construction, SPDT, SPST, DPST and DPDT contact arrangements. Additionally, the relays feature high dielectric strength both from contact to coil and between open contacts. AZPRD relays are rated to operate in ambient temperatures as high as 115 C and have an expected life of 100,000 operations at rated load. The AZPRD relays are UL and CUL listed and RoHS compliant. Applications include Controls for motors, pumps, compressors, blowers, lights, heaters and fans.
"At American Zettler we strive to continuously bring innovative products of the highest quality to our customers while helping them to watch their bottom line," said West. "With Volume pricing between $6.50 and $7.00, the AZPRD Series relays are the best buy in the industry."

Product Info: AZPRD series

About American Zettler, Inc.
Headquartered in Aliso Viejo, Calif., American Zettler, Inc. produces over forty different types of relays to meet the many requirements of commercial and industrial applications. Because of their high reliability, American Zettler relays are used in a wide range of demanding applications including telecommunications systems, computer peripheral and office automation equipment, home appliances, security systems, test and measurement devices, industrial controls and many other types of electric and electronic equipment. Additionally, American Zettler works closely with a computerized distribution network with stocking facilities in virtually every major industrial area in the world. For more information please visit www.azettler.com .


PRODUCT PROFILE
Product
Relay AZPRD Series
Product Description
50 Amp Heavy Duty Power Relay
Features/Benefits
- 1 Form A,B,C contacts, 2 Form A,B,C contacts
- AC and DC coils available
- UL Class F (155 C) molded construction
- UL, CUL file E44211
- AUX, contacts available
- Blow-out magnets available for switching DC loads
- Box lug or QC terminations
Product Applications
Industrial applications â€" Elevators, lighting, pools/spas, etc.
Product Availability
Sample quantity available
Productions 8 weeks
Product Cross Reference
Tyco: PRD